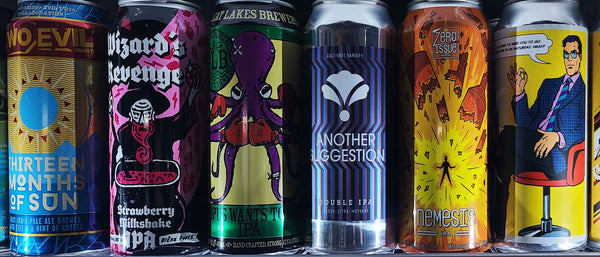 Beer Paradise! A passionately curated selection of new releases and customer favourites.
BUY BEER NOW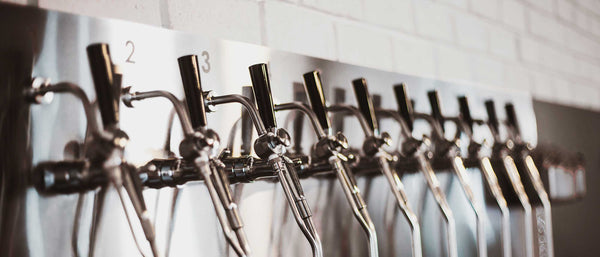 WE HAVE 20 GROWLER TAPS POURING THE PERFECT BEER EVERY TIME. ALWAYS ROTATING. ALWAYS FRESH.
SEE WHAT'S ON TAP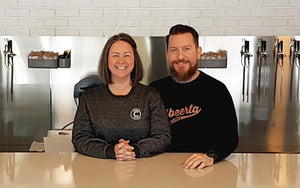 HI, WE'RE ANDREW AND STACEY
Both of us were born and raised in south Calgary.
Our love for craft beer, along with Alberta's brewery boom, exposed the lack of accessible craft beer in and around our community. With big dreams, hard work, and lots of creativity, Collective – A Craft Beer Shop was born!
As a small family business, we want every customer that walks through our door to feel like they are family. We look forward to meeting you.
700+ CRAFT BEERS
Hand picked. Expertly curated.
Our focus is supporting independent breweries, the little guys. We keep our coolers well stocked with a huge variety of rotating beers from Alberta and abroad.
CRAFT WINES & SPIRITS
Deliberately unique.
Our shop includes an amazing selection of artisanal spirts and sustainable wines from around the world. Exceptional brands, with exquisite flavours.
SHOP ALL WINE | SPIRITS COMING SOON
BEYOND BEER
Something for everyone to enjoy.
We haven't forgotten about the non-beer drinkers! We're proud to offer ciders, meads, cocktails, gluten free, and non-alcoholic beer as well.
VISIT OUR SHOP
Collective - A Craft Beer Shop
#445, 12445 Lake Fraser Dr SE
Calgary, AB T2J 7A4
403-984-5009
Monday, 12pm - 6pm
Tuesday - Thursday, 11am - 7pm
Friday - Saturday, 11am - 8pm
Sunday, 11am - 6pm